Federal Circuit Patent Report

Click HERE for Table of Contents

Click HERE for the Judge Lourie Section/Subreport

Click HERE for the Attorney Fees Section/Subreport

Innovative and Unique Federal Circuit Court Patent Data

The Federal Circuit Patent Report is an invaluable litigation tool. It provides historical affirmance and reversal rates, broken down by legal issue, judge, and (where there are enough cases) technology. This report helps you accurately advise your client concerning the issues on which you have the best chance of prevailing, and provides accurate information for managing client expectations.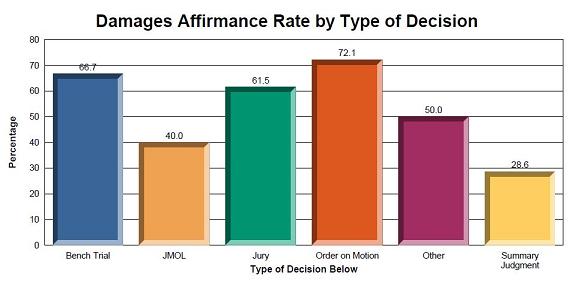 The information contained in this report allows you to focus your appeal strategy. At a glance you can identify the most difficult issues on your appeal, allowing you to focus your brief(s) and your argument on those issues.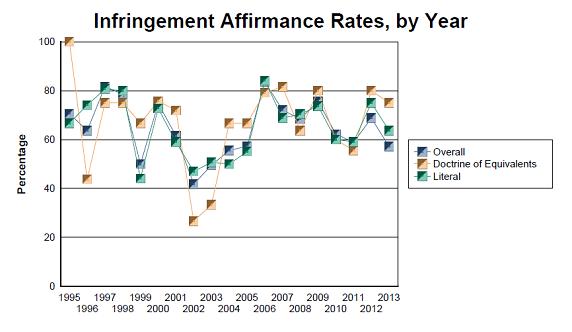 Impress clients and potential clients with your in-depth, inside knowledge of how the Federal Circuit treats the important issues in their case.
| | |
| --- | --- |
| | Individual Sub Reports (by legal issue) can be purchased for $95 each. (attorney fees, claim construction, damages, exceptional case, infringement-doctrine of equivalents, infringement-literal, injunctions, anticipation, best mode, enablement, indefiniteness, obviousness, written description, and inequitable conduct) |
| | |
| --- | --- |
| Individual Sub Reports (by individual judge) can also be purchased for $95. Includes decision data for all 16 judges. | |
The report is priced as follows:

Federal Circuit Patent Report $995.00 each
Federal Circuit Patent Report with Monthly Updates $1595.00
Federal Circuit Subreport $95.00 each

Click HERE for Table of Contents
Click HERE for the Judge Lourie Section/Subreport
Click HERE for the Attorney Fees Section/Subreport