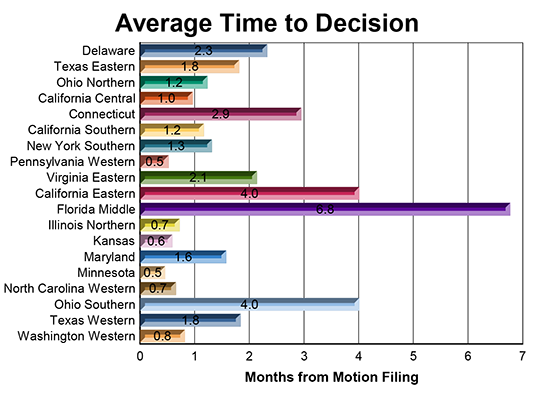 Report covers over 100 Stay Pending CBM Review rulings, organized by court and searchable by judge.
Provides invaluable information for deciding whether or not to file a Stay Pending CBM motion.
Charts showing districts with the most Stay Pending CBM rulings. Table for each district showing number of decisions and time from case filing to Stay Pending CBM Review decision.
Each decision is identified by court, case number, judge, and decision date.