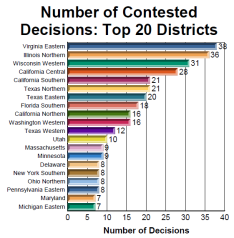 Report covers over 1000 Attorney Fees rulings, organized by court and searchable by judge.
Provides invaluable information for deciding whether or not to file a Attorney Fees motion.
Charts showing districts with the most Attorney Fees rulings. Table for each district showing number of decisions and time from case filing to Attorney Fees decision.